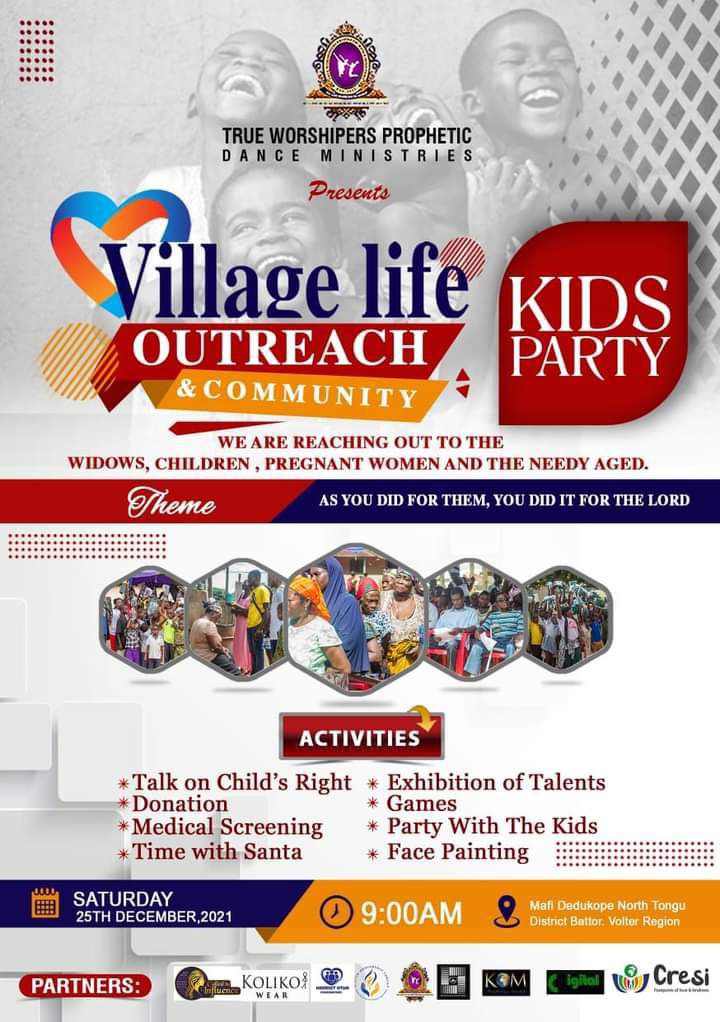 The purpose of life is not to be happy. It is to be useful, to be honorable, to be compassionate, to have it make some difference that you have lived and lived well.
Venue : Mafi Dedukope North Tongu District Battor. Volta Region Ghana.
Date : 25th December 2021
We are reaching out to Children, Widows, Pregnant Women and The Ages.